About BlackBelt
Quality service. How do we do it?
Born in 1986, out of the fascination for the intricacies of locomotive functioning and power that machines hold in the industrial world, Blackbelt transformed the face of power transmission equipment and its industrial and locomotive applications.
The ever-evolving demands of the growing automobile market and the need to meet every requirement of power transmission in industrial and automotive applications have been the drivers for accelerating our research and developments to give our markets belts and automotive after-market spare parts that stand the test of time, just like our commitment, to offer only the best solutions; based on in-depth knowledge.
We believe the real need of our consumers is receiving solutions that are long lasting and providing those solutions is our EUREKA MOMENT. In fact, Blackbelt was born to discover, plan and process the best solutions based on a rock-solid foundation, a wealth of experience, and unbeatable skills in technical know-how.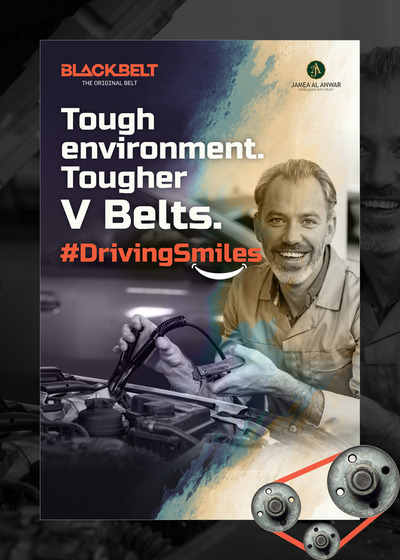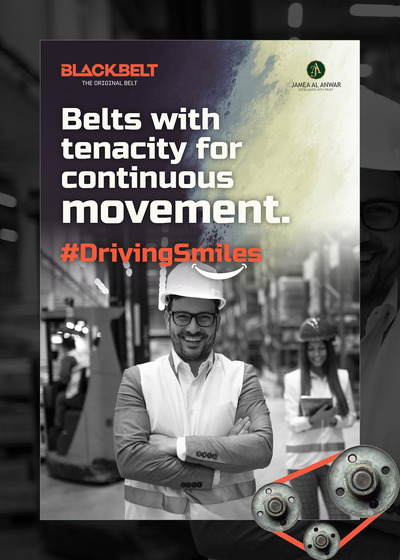 What We Are
As a global industrial and automotive solutions leader, we do more than just provide the most efficient, powerful performance parts for your fluid power and power transmission systems. We provide the industry-leading service, expertise, tools, and resources to support your operations and power your progress.
Our boundless pursuit for the finest quality and passion for delivering the best solutions brought Blackbelt to UAE in 2003, and ever since Blackbelt has been the choice of consumers when it comes to unfaltering quality in V belts and automotive after-market spare parts.
Produced at world-renowned manufacturing facilities, using ultramodern technology, our products are equipped to withstand extreme operating conditions, making them the first choice of users across UAE, and other regions.
We produce and source a diverse variety of belts, and automotive after-market spare parts which are categorized according to their functionality.
BlackBelt in numbers
2019 most highlighted